About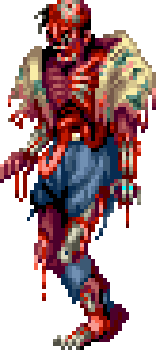 Night Slashers is a late-generation horror-themed beat 'em up from Data East. It features zombies, mad scientists, frankensteins, vampires, werewolves, axe murderers, mummies, and even evil Aztec gods. Its combat features a unique charge system as well as downward aerials that nail enemies into the ground.
Marquee
Story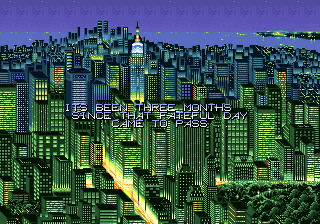 ITS BEEN THREE MONTHS SINCE THAT FATEFUL DAY CAME TO PASS ...
THE WORLD,OVERRUN BY MONSTERS, MUTANTS, AND THE WALKING DEAD, HAS BECOME ALL BUT UNFIT FOR HUMAN HABITATION.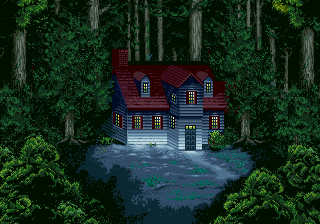 ARMIES OVERRUN, SURVIVAL SUPPLIES RUNNING LOW, THE FEW REMAINING HUMANS HAVE ALMOST RUN OUT OF HOPE...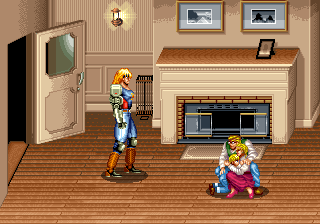 ARE YOU OK?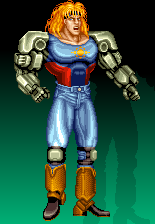 JAKE - AMERICAN BOUNTY HUNTER. HIS NATURAL ARMS HAVE BEEN REPLACED BY CYBERNETIC MECHANISMS. THEY CALL HIM "THE PSYCHIC CYBORG"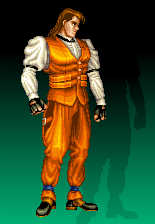 CHRISTOPHER - EUROPE'S MOST FAMOUS VAMPIRE HUNTER. USES A MIXTURE OF BOTH WESTERN AND EASTERN MARTIAL ARTS. POSSESSES UNCANNY FIGHTING SKILL.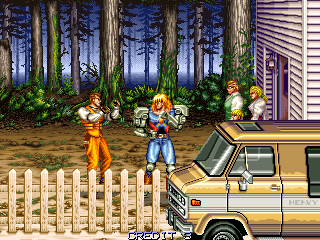 HURRY UP! THE ZOMBIES ARE GETTING CLOSER!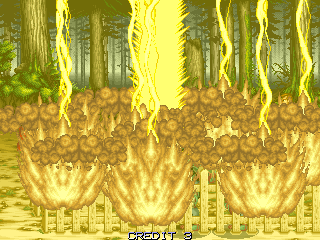 WE BETTER GET OUT OF HERE!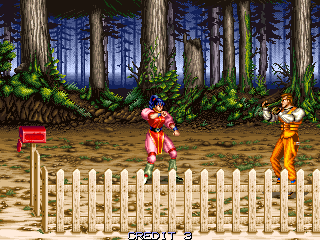 THESE GUYS MUST BE STOPPED!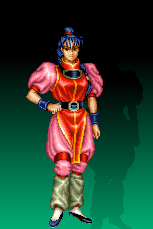 HONG HUA - ASIA'S MOST REVERED MARTIAL ARTIST. WHAT SHE LACKS IN SIZE, SHE MAKES UP FOR IN SPEED AND SKILL. HER SPECIALTY IS NEUTRALIZING BLACK MAGIC.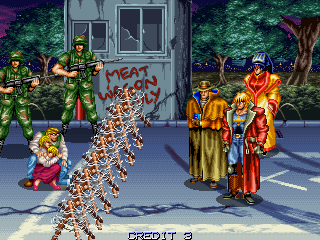 IT'S SAFE IN HERE. LEAVE THE REST TO US!
WHO... WHO ARE YOU?
US? I'LL TELL YOU WHO WE ARE...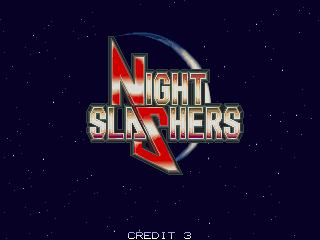 Trivia

Night Slashers was censored for its US release. Zombies are less bloody, and Christopher wields a gem instead of a cross.

Strangely, Night Slashers' boss bars always say ENEMY1 or ENEMY2, even in the Japanese version.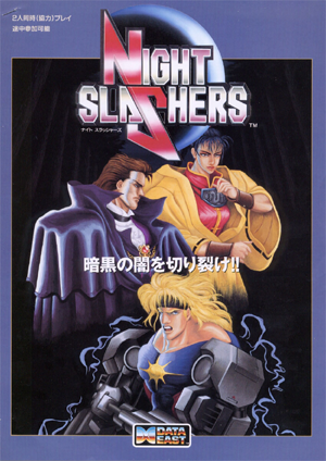 Release Info

Jan '93
Game
Combat
Style
Numbers
Arcade

























Night Slashers is a gorgeous game that nails the horror style and backs it up with a serious combat engine. Its combat has enough gimmicks to separate it from Final Fight while still being really accessible. Its solid enemy design, nasty gore effects, and rockin' OST add up to a high-quality beat 'em up experience.