About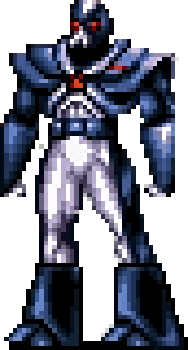 Jim Lee's WildC.A.T.S.: Covert Action Teams is a single player superhero-themed brawler based on the Image Comic of the same name. It has three playable characters with unique stages that can be played in any order. Its combat has character-specific attacks such as charged projectiles. It also has truly gigantic sprites as well as music composed by Tommy Tallarico of Earthworm Jim fame.
Marquee
Story
Wildcats, a covert action team dedicated to ridding the world of the evil daemonite race. They must now confront their greatest challenge as they come face to face with the leader of the Daemonites, Lord Helspont....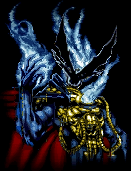 "After millenia of planning the orb lies within my reach. Soon my warship will be complete and I shall storm the Temple of Themescrya, taking the orb and crushing the WildC.A.T.S. I shall lead my Daemonites and once again rule the univers!"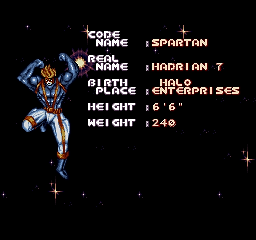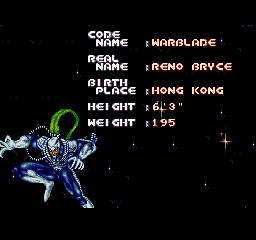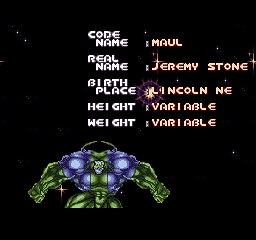 Trivia

This game is based off of an Image Comic. Image Comics was founded by ex-Marvel artists.

This game has the biggest-sprited playable character of any SNES brawler.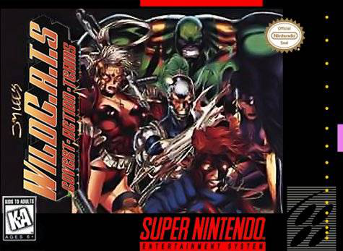 Release Info

Nov '95
Game
Combat
Style
Numbers

























WildC.A.T.S. is a mixed bag. Its graphics are pretty dope, and feature huge sprites that push the SNES to the limit. Also, there are three unique fighters with decently sized movesets. However, the core combat is quite stilted, the enemy waves are tiny, and the mission-based stages mean you get lost a lot. The music's also nothing special.