About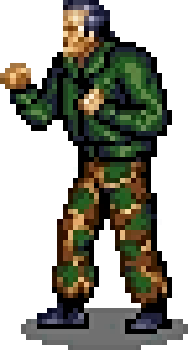 Cliffhanger is a Western-developed single player brawler based on the Sylvester Stallone movie of the same name. In addition to standard Final Fight-style brawler sections, it also wall-climbing and autoscrolling platforming stages for variety.
Marquee
Story

Radio: "Please help, we're stranded. We were hiking and lost our bearings!"
Jessie: "The winds are too strong to get a chopper up there. You'll have to rescue them on foot!"

Gabe and Hal, veteran rescue climbers, are summoned to help the stranded hikers but unexpectedly discover a plane crash.
Gabe: "What happened to the hikers?"
Hal: "I don't know... let's go find out."

Travers: "We've lost three metal boxes in the plane crash."
Qualen: "You know, suits, pants, socks, 100 million dollars... the usual stuff."
Travers: "You two have the expertise to help get them back. Shall we get started?"

Travers: "The lights on this tracking device show exactly where the money is."
Qualen: "Recognize these locations? Or should I jar your memory?"
Travers: "Get the money."

Qualen: "The faster you find the bags, boys, the bigger the finder's fee."
Gabe: "Right... all the bullets we can eat!"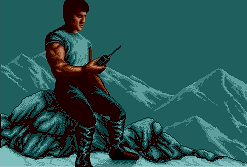 Gabe: "I need to get that money to save Hal. I just hope I can get to it before they do."
Trivia

There's also a Cliffhanger game on the NES, but it's completely different.

In the movie, Sylvester Stallone's character stayed warm by burning money.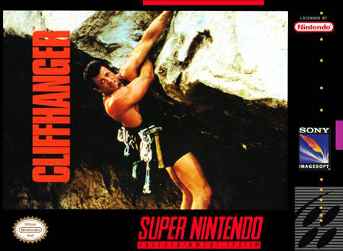 Release Info

Oct '93
Game
Combat
Style
Numbers

























Cliffhanger isn't terrible. It's just extremely boring. The combat is basically Final Fight with nothing to set itself apart. The graphics, sound, and enemy design are all serviceable but far from notable. Its best feature is its fair deal of variety, as it essentially has three gameplay modes. It's single-player only unfortunately.