About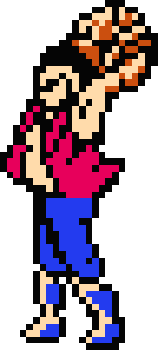 The Adventures of Bayou Billy is a one-of-a-kind hybrid brawler/light-gun shooter/driving game by Konami for the NES. You play as Billy, basically an American Crocodile Dundee, who has to rescue his cousin/girlfriend Annabelle from the clutches of Godfather Gordon. Its combat is a straightforward punch/kick system with a handful of weapons including whips, sticks, and guns. This game is well-known for its brutal difficulty and super catchy music.
Marquee
Story

Billy! I'm taking Annabelle away. If you want her back, you will have to come to my estate. You will find that before reaching the estate there will be many obstacles to overcome. Let's see if you have what it takes to get here.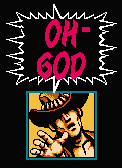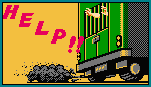 Trivia

To make the U.S. version harder, Konami literally quadrupled every enemy's health. If you can't handle the heat of the Bayou, give Mad City a shot.

This is the only brawler where you punch birds and gators in the face. It's also the only one with a bullet-proof armor item.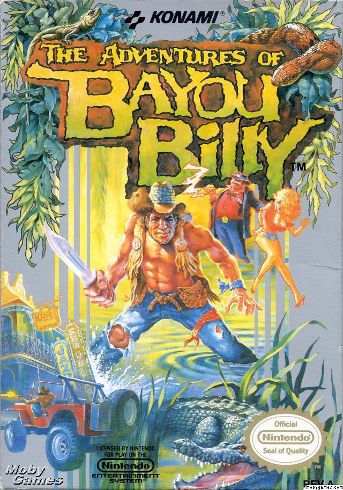 Release Info

Jun '89

Aug '88
Game
Combat
Style
Numbers

























Bayou Billy is the best! Its unique setting, funkadelic music, intense difficulty, and nearly unmatched variety put it in a category all its own. Although the combat is disappointingly simple, it's still super intense thanks to the powerful enemies. The powerups add a lot and the variety stages are excellent.