About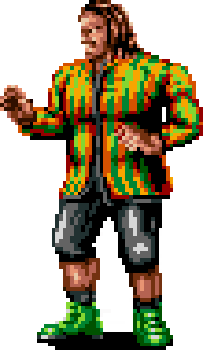 Karate Blazers is an obscure four-player arcade brawler from Video System Co., Ltd. In a lot of ways, it's a Final Fight rip-off with a typical urban setting, simple two-button combat, contact-based grabs, and goofy enemies. However, it's notable for its somewhat strange aerials, overpowered but difficult-to-execute dash attacks, and gigantic waves of enemies.
Marquee
Story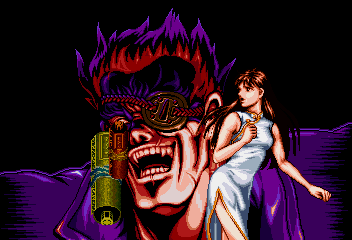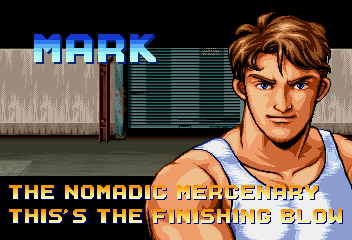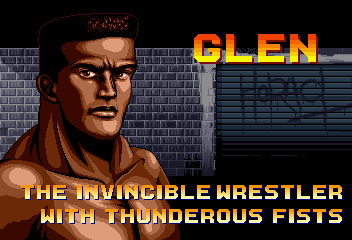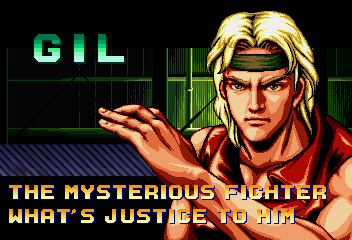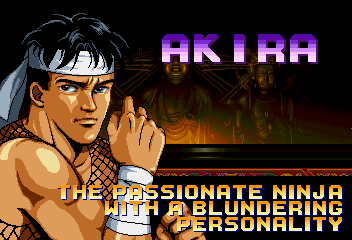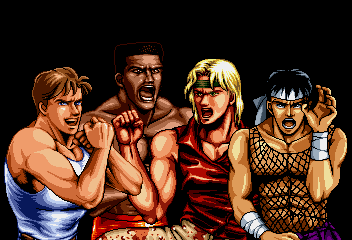 Trivia

This is one of the only brawlers where your health bar is represented by a circle. UFO Kamen Yakisoban: Kettler no Kuribou on the Super Famicom is another.

Akira is a passionate ninja with a blundering personality. He also wears a fish-net beater.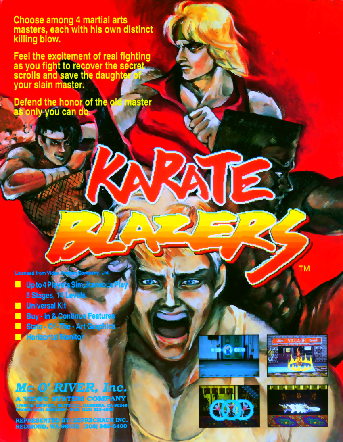 Release Info

Jan '91

Jan '91
Game
Combat
Style
Numbers
Arcade

























Karate Blazers is great. Its combat is fairly standard but it throws huge waves of enemies at you even early on. Enemies are well designed and have a goofy look. The graphics have eye-catching colors and decent animations, while the music is fairly catchy.