About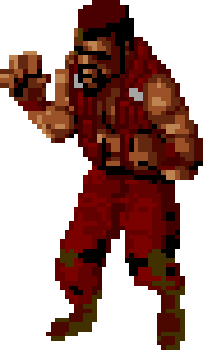 Ikari III: The Rescue is the final chapter in SNK's Ikari Warriors series, and the first game to be a brawler. Its unusual combat features an overhead perspective, punch/kick/jump buttons, and a rotating joystick like in the original Ikari games. It's notable for its military setting, gun-based boss fights, unique input device, and brutal Ikari difficulty.
Marquee
Story
The presidential candidate's child has been kidnapped by an enemy terrorist party.
Top officials have asked the 2 best soldiers to secretly take action on this matter.
These two men were born to fight! Here they come!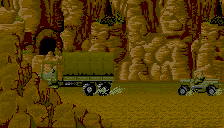 "Hah! They have been tricked by our false information!"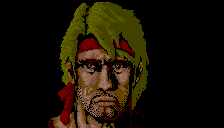 "Let's start our rescue!"
Trivia

In arcades, you rotated your character by actually rotating the special joystick.

The characters in this game are named Ralf and Clark.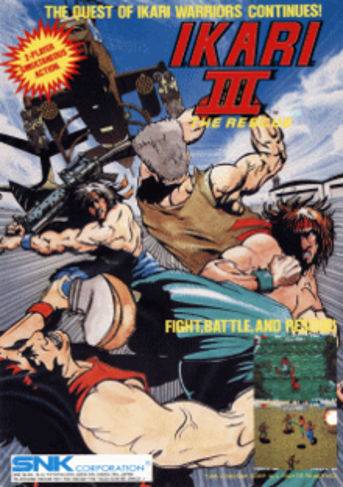 Release Info

Jan '89
Game
Combat
Style
Numbers
Arcade

























Ikari III is alright. Its rotating joystick gimmick is pretty cool, and allows for some satisfying jumping spin-kick techniques. Besides that, the combat is really simple yet brutally difficult, which is a good thing. Unfortunately, the enemy variety is poor. The graphics are decent but bland and the music is decently catchy.